OUR PROGRAMS
WELCOME MESSAGE FROM  THE DIRECTOR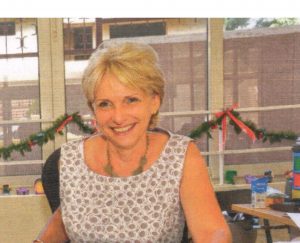 Welcome to Pearl of Africa International Primary School – a unique educational community where students enjoy a modern, personalized approach to education. We opened the doors to our primary school in 2014, following 25 years of excellence in pre-primary education (Kissyfur International Pre/Kindergarten & Day Care Center), to meet the increasing demands of the families we had been serving. Our vision is to offer a holistic, high-quality education for students from a wide range of backgrounds, cultures, religions and abilities. We are known throughout the region as an inclusive, academically high-performing school, in which no child is left behind.
Pearl of Africa offers two curricular tracks. Our International Section follows Key Stages 1, and 2 of the British Curriculum culminating in Cambridge International Examinations. Our National Section follows the Ugandan National Curriculum as set by the National Curriculum Development Centre (NCDC), culminating in Uganda National Examinations Board (UNEB) exams. Additionally, our school has been accredited by Alliance Française and proudly offers French language lessons.
We have recently moved our rapidly growing Primary school to a new home at Plot 10 Nakasamba Close, Entebbe. Our beautiful compound is tucked away in a quiet, residential area but easily accessible (just a minute's drive) from the main Kampala-Entebbe road (Queens Road before airport stage).The larger, customized facility has been designed to maximize student learning and socio-emotional development. Beyond academics, students have the opportunity to participate in various sports and enjoy weekly swimming lessons in our private pool. They can also explore their creativity through drama, dance, and music. As the home of music in Entebbe, we offer private lessons for those who are interested from both within and beyond our school.
We recognize that each child is an individual and that each child should be given the opportunity to succeed. Our dedicated teaching staff is passionate about education and about guiding young minds. However, we know that we cannot achieve this alone. Parents and guardians are critical actors in the success of their children. Therefore, we encourage you to be our partners. Please come for a visit, come and talk to us. See what it's like to become a part of our community and share in the joyful experience of learning.
Mrs. Milena Latincic, Director.
SCHOOL HOURS
MONDAY – FRIDAY
International department
8.00 – 15.30
Pick up time
15.30 – 16.00
National department
P.1,2,3 & 4 8.00 – 15.50
Pick up time
15.50 – 16.15
National department
P.5,6 & 7 8.00 – 17.00
Pick up time
17.00 – 17.30
CONTACT INFORMATION
Tel: +256-414-320-654
Mob: 0778-878 388
Entebbe Nakasamba Close Plot 10
Fax: +256-414-235 732
Email: pearlschoolafrica@yahoo.com