Two years ago, we moved to our new home located just off the shores of Lake Victoria, at plot 10, Nakasamba close, Entebbe. The school is tucked away in a quiet residential area. The large, customised facility is designed to create a stimulating learning environment with a variety of features to enhance student learning and social-emotional development. Beyond academics, students have the opportunity to participate in sports, weekly swimming lessons in the private pool, yoga, etc.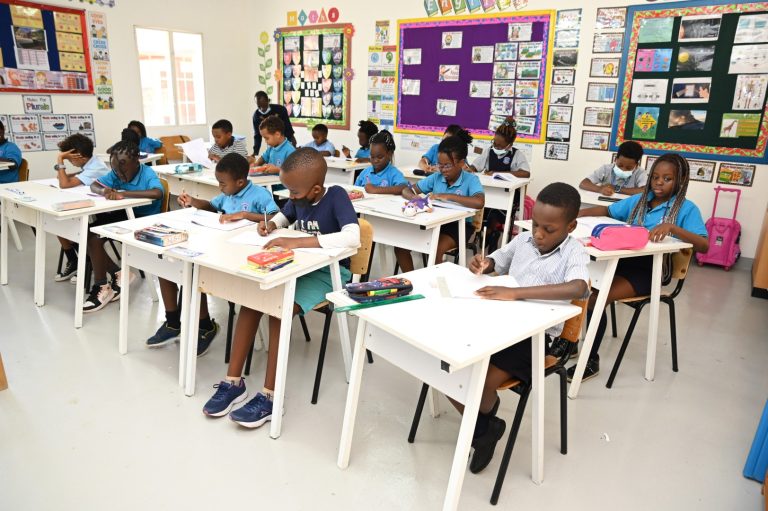 Classrooms
Our goal is to provide a vibrant and stimulating learning environment that will make our pupils active participants in their educational development. Classrooms are spacious, colourful, and stocked with a wide variety of new educational equipment to support the objectives of both the national and international curriculum requirements and to maximize the children's learning experience.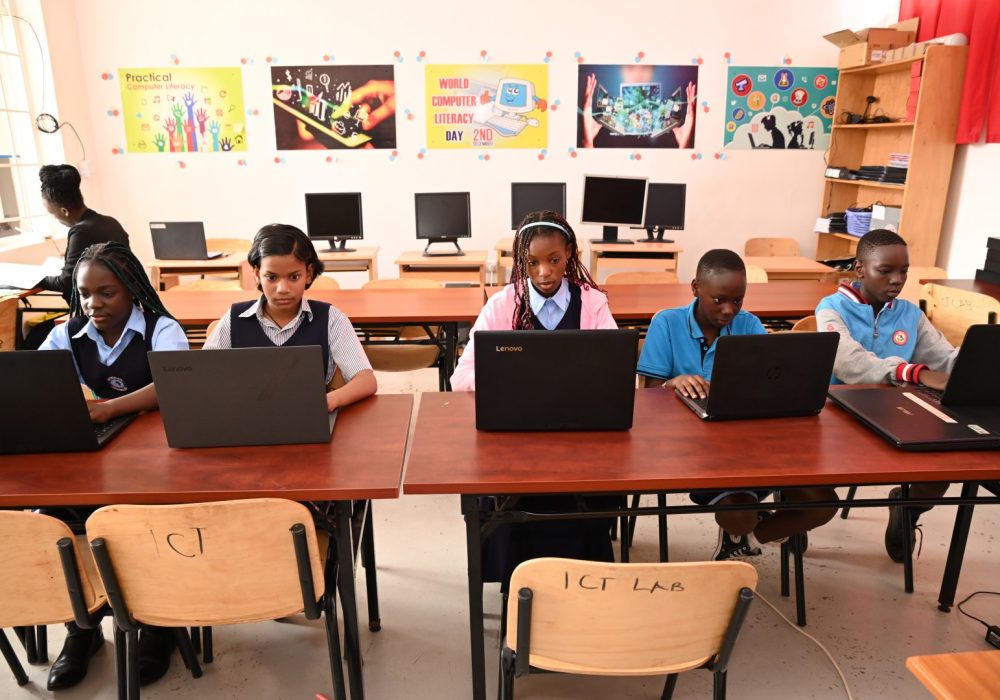 Computer Lab
The computer Lab is well equipped with the latest technology to give our student an early start and enable them to discover their talents in regard to ICT. Our ICT lessons are practical and for those students that want to develop their abilities beyond what is taught in class, they can join the ICT club as an extra curriculum activity after school hours.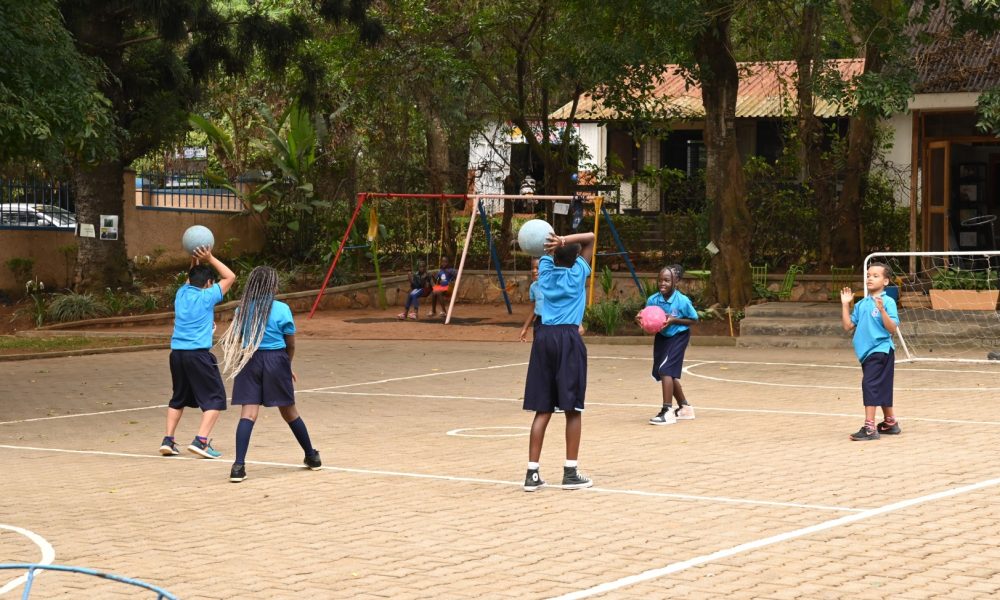 Sports and Outdoor Activities
A swimming pool, sandpit, and trampoline (among other equipment) complement our grassed play area. Active minds need to be accompanied by active bodies, and we wholeheartedly encourage this through fully supervised activities for both fun and safety.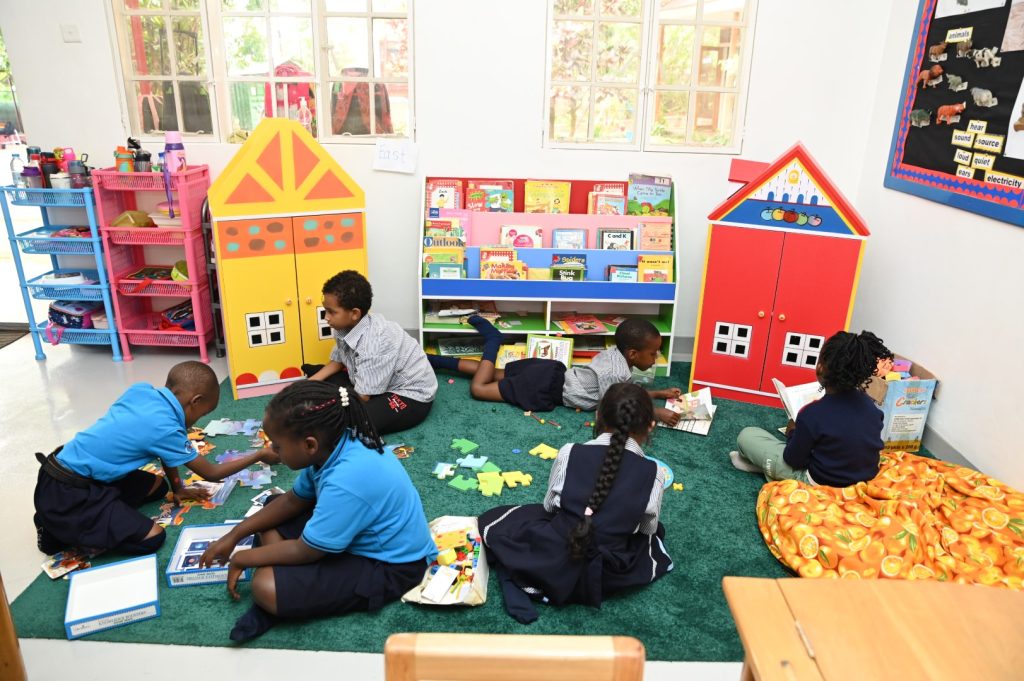 Library
We strive to foster a love of reading and discovery in our pupils, and we feel that a well-stocked library and direct teacher support is key.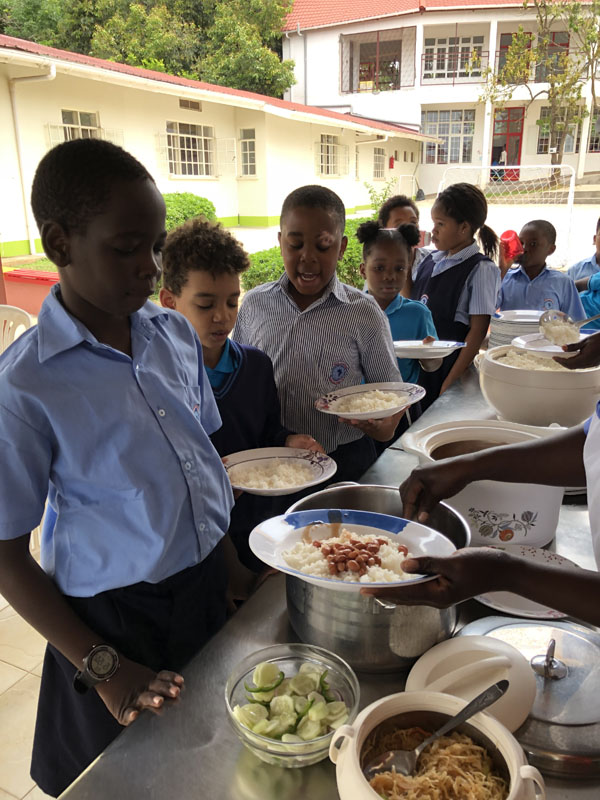 Canteen
The canteen offers a variety of health meal options to keep our pupils satisfied and ready to learn and play. Cleanliness and hygiene are always maintained to the highest standards.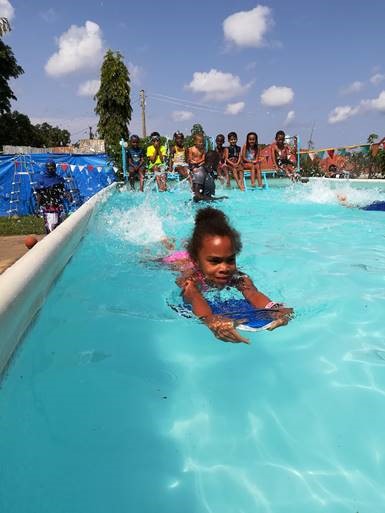 Swimming Pool
The school has a private pool, and each class has swimming lessons once a week. We also have a swimming club as an after school extra-curriculum activity for our students who enjoy swimming